Takamul Project Management Company (Takamul) is a specialized, integrated project managemt firm dedicated to promoting the project management practice in the Kingdom of Saudi Arabia.
In 2011, prominent Saudi businessmen and project management professionals, founded Takamul. In the same year, Takamul started its very first project in providing its services for the King Abdullah City for Atomic and Renewable Energy (KA-CARE) in Riyadh.

Ever since, Takamul has successfully managed and delivered several complex projects of various sizes all over the Kingdom. Projects handled were for both the public and private sectors and for a wide range of projects being healthcare, hospitality, residential, commercial, high-rise, industrial, infrastructure and others.

Takamul combines both the international experience with the local knowledge that fully understands the culture of Saudi Arabia along with characteristics of the construction industry therein. Takamul provides independent expertise, opinion and advice to public and private owners and investors and assists its clients to complete their projects right On-Time, within Budget and according to Required Quality, thus maximizing the return on their investments.

Takamul provides start-to-end professional program and project management consulting services and offers project management solutions tailor made to suit each client with innovative approach. Our project management consulting services cover the entire project life cycle starting from the project development through scoping, pre-feasibility and feasibility studies, detailed design, tendering and procurement, contract management, construction management and all the way until project commissioning and handover.

Takamul recognizes that the quality of its services hinges on the people who deliver it. Takamul has a team of professionals who are passionate and driven by their initiative and hands-on experience in project management. As well as being specialists in project management skills, Takamul team has gained diverse range of experience by having worked in various fields such as development, engineering consultancy, construction, infrastructure and asset ownership and management.

Supported by commitment of the senior management, Takamul team takes pride in achieving the best results for clients and end users in each project Takamul undertakes.
In today's complex world, project management is a really hot topic, as modern projects are no longer about stacking up a pile of bricks, putting out a shiny silver mailbox and planting a few petunias.
What is needed in terms of construction, communication and environment is so complex that specialty tools and skills are required to bring modern mega projects to life. Takamul was formed through a collaboration of project management professionals, engineers, and prominent businessmen to promote the growing importance of the project management profession.

The word "Takamul" in English means integrated, and providing integrated project management solutions is the flagship service of our company. The Kingdom of Saudi Arabia and the region are investing vast amounts of capital in energy, healthcare, housing, education, hospitality, retail, sports and related infrastructure projects, along with the country's commitment to its ambitious projects under the Vision 2030 plan and National Transformation Program 2020. Takamul is dedicated to ensure innovative and flexible solutions that exceed project stakeholders' expectations.
Our Vision
"To become the leading project management company in the region, known for its excellence, exceptional project and program portfolio, professionalism and client focused approach"
Our Mission
"To promote program and project management best practices in the Kingdom through the delivery of assets built on time, within budget, and with the highest quality that exceeds client's expectations"
Our core values reflect what is truly important to Takamul as an organization. These are not values that change from time to time, situation-to-situation or person-to-person, but rather they are the underpinning of our culture from day one:
What's

Differentiating Takamul
The first Saudi Integrated Project Management Company.
Understands our Clients' Values and Cultures in Saudi Arabia and the G.C.C.
Experienced Saudi and non-Saudi Project Management team.
Bridging between Saudi Knowledge base and International knowledge base in Project Management.
Our in-house team has decades of industry experience across the entire range of global project management services.
Established alliances (focus on continuous improvement, best practices).
Continuous Improvement of work procedures and practices.
Flexibility – adapting services to reflect needs of project.
Improved Project Management practices.
International Resources and Relationships
Partners' competencies and experience readily available.
Local but International quality at an affordable cost.
Managing

Director's Message
After many decades of working with mega projects in the Kingdom of Saudi Arabia, it came to my attention that there is a vital need for the practice of project management profession in the Kingdom and the Gulf Cooperation Council (GCC) as well.
With the Kingdom's new initiatives to deliver projects across various sectors, Takamul's main role is to support delivery of these projects, leading to our Country's social, educational and economic prosperity.

Saudi Arabia is not yet realized to its fullest potential, we at Takamul are keen on raising awareness of key project management practices to ensure successful project delivery, while enhancing client project returns.

Takamul aims to fill a significant gap, by being the first fully Saudi based project management consultancy firm, linking international experience with local knowhow, while maintaining our focus on local aspects and values of our Saudi culture and communities.

With the rising demand for projects across the Kingdom, we believe that our experienced and dedicated team will allow for both public and private sectors various projects to be delivered on time, within budget and to the utmost satisfaction of the client; aligning ourselves with the client's goals, while always understanding their unique requirements and needs.


Eng. SALEM H. SHAHEEN​
Managing Director
Takamul

Executives Message
The Founder and Managing Director of Takamul Project Management. He is also the owner and investor in several other companies as well.
Mr. Shaheen spent over 32 years with Saudi Aramco where he held a number of high-level positions such as the President and CEO of Saudi Aramco Total Refinery and Petrochemical Company (SATOROP); Saudi Aramco Director of Facilities and Capital Planning, CEO of Petrolube (Saudi Aramco, Exxon Mobile) to name a few.
Mr. Shaheen has participated in a multiple of local and international conferences as a speaker in the GCC, Middle East, Europe and USA.
Mr. Shaheen served as President of PMI - Arabian Gulf Chapter for two consecutive terms (1999-2001 and 2002-2004) and was responsible for all PMI operations in the Gulf region, and played an instrumental role in the developing of project management best practices in the region.
Mr. Shaheen holds a B.Sc. in Applied Civil Engineering, University of Petroleum and Minerals.
---
Since 2011, Mr. Thobaiti is a shareholder/owner as well as the Deputy Managing Director of Takamul Project Management Co. He has more than Seventeen (17) years proven track record of performance success, planning, coordination, supervision of construction process and service support at Petro-chemical companies such as Saudi Aramco Total Refinery and Petrochemical (SATOROP). He is specialized in project management, planning, designing and maintenance engineering. Additionally, he has membership records from Project Management Institute, Institute of Transportation Engineers, Saudi Society for Technology Development and Transfer, Saudi Council of Engineers, Architects Int'l Group of the Middle East and the American Institute of Architects.
Mr. Thobaiti holds a Bachelor's of Science in Architectural Engineering from the King Fahd University of Petroleum and Minerals, Daharan, Saudi Arabia.
---
Takamul

Senior Staff Message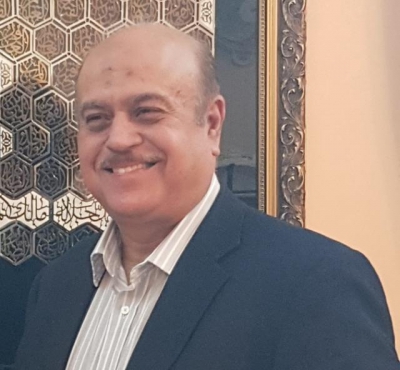 Muhammad is with Takamul since its establishment in 2011. He has rich experience of 30 years in Projects Controls and Project Management in Saudi Arabia. He has a proven track record on diversified projects with well-known consultants such as; Parsons, Hanmi Global, Dar Al-Handsah and major Contractors such as; Arabian Bemco Contracting Company, Abahsain Secem Limited, Elseif Engineering
and Contracting. Muhammad has a master's degree in civil engineering, RICE University, Houston, USA.
---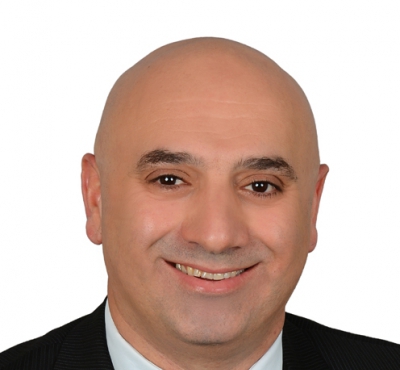 Motasem has joined Takamul in 2016. He has over 20 years of extensive experience in Construction and Project Management of various types of projects. He managed several medium-to-large scale projects from inception till completion and close-out. Motasem has worked for prominent engineering and contracting firms in Jordan, UAE, Bahrain and Saudi Arabia. He has strong leadership skills and committed to applying project management practices to meet project constraints (time, cost and quality). Also, he is a PMP certified professional since 2011. Motasem has a Bachelor's Degree in Civil Engineering from the University of Jordan.
---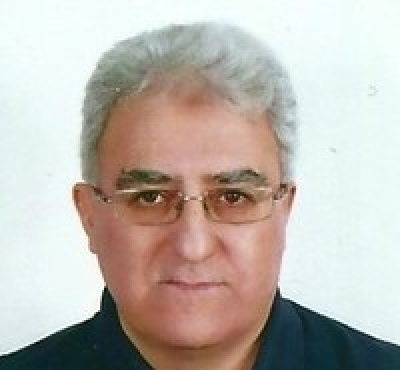 Sami has joined Takamul in 2012. He is a contracts specialist with more than (30) years of extensive experience administrating multi-million-dollar contracts dealing with government and private sector's EPC and various types of contracts. He has worked for prominent companies such as Hanmi-Parsons International, Saudi Binladin Group, Shell Canada among others. Moreover, Sami has a background in a wide range of industries, including construction, consultancy, commercial and service industries. He is well exposed to business development, organization and operation. Sami has a bachelor's degree in Business Administration from the American University of Beirut.
---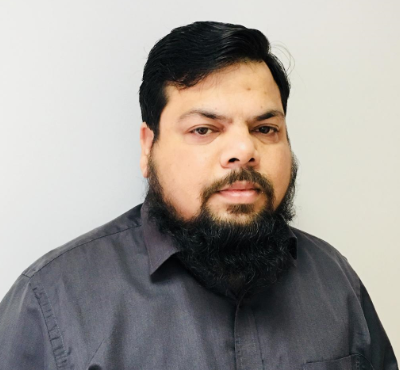 Faizan is a PMP certified project management professional with over 15 years of experience mainly in project controls functions (planning, cost control and proactive risk management) on construction projects. He has a proven record of leading teams, analytical reporting, assessments and managing project controls systems. Also, he has a strong technical and commercial knowledge to develop, monitor and control pre-construction and construction phases of medium to high scale EPC projects. Faizan has worked for prominent project management, engineering and construction firms at onshore facilities, residential, high-rise, commercial, healthcare and infrastructure projects within Saudi Arabia and overseas. He has a B. Sc. in Civil Engineering.
---
Akram is a professional biomedical engineer with over 24 years' experience. He is knowledgeable in the management and commissioning of Healthcare projects. He is also expert in setting requirements and specifications, planning and evaluation of tenders for the procurement of medical equipment. Akram is adept in maintenance management of medical equipment. He is skilled in quality and service management of hospital biomedical workshops. Moreover, he is a trainer in the field of Bio-medical engineering. Akram has successfully participated in the execution and operation of several hospital projects in Jordan and Iraq. He has a B.Sc. in Biomedical Engineering from Yarmouk University in Jordan.
---
Ahmed has more than 14 years of experience in the design and construction of MEP (Mechanical, Electrical and Plumbing) works in addition to specialized systems in the healthcare field. He managed projects from the conceptual design stage till completion of commissioning and operation. He has a vast knowledge of International standards applicable to MEP scope of works. Ahmed has profound experience especially in Hospital projects in addition to housing, hospitality and other types of projects. Before joining Takamul in 2016, he worked for Parsons and other well-known consultants and contractors. He holds a Bachelor of Science in Power and Mechanical Engineering, from Tanta University in Egypt.
---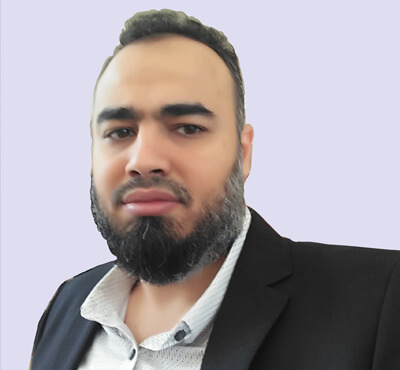 Ahmed is a highly experienced professional who combines strong technical, problem solving and managerial capabilities to successfully deliver projects on time and on budget. He has over 12 years of career experience especially in planning and design of healthcare projects. Also, he is a lead in coordination and development of high-end and complex projects. Before joining Takamul in 2017, Ahmed has worked for some well-known consultancy firms and participated in the design of several Hospital projects in the Saudi Arabia and other countries. He holds a bachelor's degree in Architecture and Urban Planning from Suez Canal University in Egypt.
---